Subscribe Today!
Start your students playing their way toward a higher level of music literacy, sightreading skill, and success!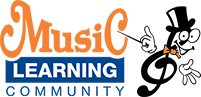 Sign up
Sign up using our secure online payment system. Your credit card will be charged today and every month thereafter on the same date. Or you may make a one-time annual payment and receive a renewal notice.
No Contracts
You may cancel your subscription at any time by email or phone. You may suspend your membership by giving us a date to automatically restart. Student log-ins and records will remain intact. Please cancel or suspend at least one week before your next payment date. Your membership will remain active through your current billing cycle. No refunds.
Starts at $239.40/Year*
Multiple Teacher Capability
Starts at 20 Student Seats*
Unlimited Additional Seats*
*See Pricing Options
Starts at $19.95/Month*
Multiple Teacher Capability
Starts at 20 Student Seats
Unlimited Additional Seats*
*See Pricing Options
$95.40/Year
Single Teacher
Starts at 5 Student Seats
Up to 19 Total Seats
$9.60 per Additional Seat
$7.95/Month Base Price
Single Teacher
Starts at 5 Student Seats
Up to 19 Total Seats
$0.80 per Additional Seat
30 Day Free Trial
Single Teacher
Up to 19 Student Seats